Services
AirBoe Components is delighted to be working with some amazing people at world class organisations
Design
We can help you bring your design or idea to life.  The design teams at our manufacturing partners and the network of designers that we work with can help you find the results you're looking for.
The manufacturers that we work closely with are industry leaders and they bring a wealth of knowledge and experience to the development stage of your project, ensuring that your goal will be achieved and the finished product will be to the highest standard possible.  This means that your part will be fit for purpose and approved for use, in the specific application it was designed for.
Production
While we do not manufacture or produce products internally, we monitor and manage every stage of our projects with the utmost precision, accuracy and efficiency.  This is carried out in partnership with our industry leading manufacturers who have extensive material and project specific knowledge.
We can assist and project manage the production of entire jobs from start to finish, also offering rapid prototyping, FAI and production parts. This allows us to provide you or your customer with concise, up to date feedback during the various stages of your project. We can guide you through the production process, step-by-step, provide planning schedules and keep you up to date at all stages of the manufacturing process.  We can focus on your priorities, be that logistics based, time frames or other criteria. Your project will be managed by one of our team who will be dedicated to providing you with the highest level of support throughout the duration of your project.
Logistics
At AirBoe we have a strong network of courier services with whom we work closely to offer you the highest level of logistical support, options and services.
We provide our customers with high-quality parts and products which will arrive via a service that best suits the customer's needs.  We achieve this by factoring in your delivery and shipping requirements when quoting the initial job and then analysing which service is most appropriate.  All of our shipments are fully traceable and specific requirements, including extra packing, additional security or faster shipment can be arranged with ease.  Requirements for stocked parts can be efficiently fulfilled due to our location and flexibility regarding stocking items and the relationship that we have with our freight, courier and delivery partners.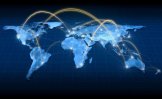 How can we help your business today?
Contact us using the form below and we'll get in touch shortly